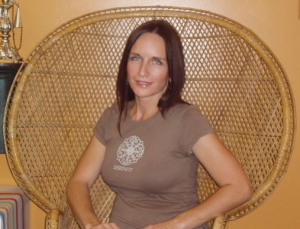 Sharon Cedrone, LMT is a professionally trained, certified and insured licensed massage therapist practicing in the state of Florida, Palm Beach County with over 13 years of professional experience.
Hours of Operation: When you book your massage with Sharon you will love the flexible hours of availability. She is available between 11 a.m. and 8 p.m. TUE-SAT; her last session begins at 7:00 p.m.. Sharon typically reserves her mornings for self-care, exercise, and other business. However, should you require an earlier appointment, just ask!
Rates: Some massage therapists charge different prices for different modalities (i.e., Swedish, Deep Tissue, etc.), and people will sometimes select the "cheapest" service on the "menu" instead of focusing on the type of massage they really need in order to achieve their goals. Therefore, Sharon charges a flat hourly rate regardless of the "style" of massage you request because she integrates a variety of modalities into each treatment to customize your session. Sharon's standard rates are $80 dollars for 60 minutes, $100 dollars for 75 minutes (an hour and 15 minutes), and $120 dollars for 90 minutes. Ask about current specials.
Travel Radius/Travel Fees: Sharon travels within a 20-mile radius of her home base on Singer Island, FL with no travel fee. A travel fee of $10 dollars applies for locations over 20-miles, and an additional $5 dollar travel fee is assessed for each additional 5 miles of travel over the initial 20 miles, for a maximum distance of 40 miles. Clients located more than 40 miles away are typically referred to a therapist in their area.
Forms of Payment Accepted: Cash or personal checks accepted from year-round residents and seasonal homeowners only (cash only for out of town guests). Workman's Comp Insurance accepted for patients with a prescription for massage therapy. Receipts will be issued upon request for reimbursement from all other types of insurance.
Booking: Sharon recommends booking your massage at least 24-48 hours in advance, but booking a week in advance will greatly increase your chances of receiving your desired appointment time. Keep in mind that Sharon has a number of clients who maintain standing weekly appointments with her, especially in season. However, do not let that deter you from trying to book a same-day service. To book at the salon, please allow at least 30-minutes notice and for a house call, at least 60-minutes (based on availability and travel time). When booking 2 or more therapists for couples massages, spa parties, or corporate events, it is preferable to have your appointment confirmed and solidified at least one week prior to the booking date. But again, do not let you deter you from inquiring about last-minute availability (it's just that the more time I have to plan, the better and easier it is for me, and the better chance you have of getting what you want).
Cancellation Policy: If you need to cancel or reschedule your massage, please do so within 24 hours of your scheduled appointment. Should you have an emergency and need to cancel your massage with short notice, there will be no penalty the first time this occurs. Upon the second occurrence, there will be a $20 dollar late-cancellation fee. The third time it occurs, the fee will be $40. The fourth time it happens, you will be charged $80 dollars. Anytime you reschedule within the same week instead of canceling, there will be no fee, nor will the appointment change be regarded as a late-cancellation. Sharon may remind clients of their appointments as a courtesy, but clients are ultimately responsible for remembering their appointments.
Punctuality: Clients who arrive late for a massage at the massage studio, or who are not ready to begin their in-home/room/office massage at the start of their appointment time may receive a shorter session, especially if Sharon has another client after them. If clients have a valid reason for arriving late, she may accommodate them with their full hour when possible, on a case-by-case basis.
Gift Certificates: Gift Certificates are always available. Simply mail your payment and the gift certificate will be mailed or delivered to you or to the recipient upon receipt of your check. A returned check fee will be assessed for all checks returned for insufficient funds. PayPal is also another option for last-minute purchases.